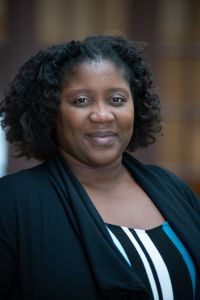 Tammea Tyler, MSW/MBA
Chief Executive Officer
Tammea has spent twenty-seven years as an operations and program leader utilizing an anti-oppression, racial equity, and feminist lens. Most recently, she served as the Chief Executive Officer at Global Foundation for Girls, a Birth and Health equity global foundation focused on girls, gender-fluid youth and birthing persons of color. Before this she held executive-level roles for several national social justice foundations and reproductive and birth justice organizations; before that, as the chief operations officer of strategic development for a national intervention organization for women of African descent facing reproductive injustice, birth injustice, and sexual violence. She has worked for almost 3 decades in community health, leading health equity and health allied projects.

One of Tammea's proudest achievements includes a partnership with the Commission on Human Rights, where she commemorated the 50th anniversary of Brown vs. Board of Education, receiving recognition from Community Counseling and Mediation. Another cornerstone of her experience includes partnering with the Obama Administration on two projects, most notably a racial equity project between the United States and South Africa.

An educator by nature, Tammea has taught at the university level for over 10 years, covering topics around women, children, health equity and gender. Her credentials include a BA in education with a concentration in children's rights and a master's in social work, where she graduated cum laude with a concentration on community organizing. Tammea also earned a specialization certificate in global social work with a concentration on trauma and sexual violence. In addition, she has her MBA with a concentration in international business and is a Doctoral candidate focused on Health Equity & Maternal Health in communities of color.

Tammea is a trained birth and postpartum doula and birth justice activist. Offering her services in Black and brown communities grounds her and centers her practice as a somatic practitioner. She is one of 10 members in the country, sitting on the Funders for Birth Equity council, and she is an established public speaker and community birth justice educator.